115 Savannah Rd., Lewes, DE  19958

(302) 645-1922 Phone

Email:  kathy@cleancutpavers.com

©2013,Clean Cut Interlocking Pavers & Custom Inground Fiberglass Swimming Pools, All Rights Reserved.

We are dedicated to one thing: making YOUR paver and swimming pool installation reflect our best craftsmanship. At Clean Cut we believe service makes the difference. That's why we cater to all your hardscaping & swimming pool needs. We specialize in turn-key fiberglass pool installations, outdoor kitchens, fire pits, outdoor fireplaces & paver driveways, walkways, patios, retaining walls, terrace walls, and steps. We are experienced in residential and commercial paver applications. 

​We realize that a paver or pool project is an investment, so we do all we can to help you make an informed decision, starting with a FREE estimate.  We will meet with you at your home to discuss your ideas and look at the site.  We can provide an estimate based on your own design, or we can design an area based on the information gathered at our no pressure, no obligation meeting.  Investing in your home should be an enjoyable process - and thats what we strive to provide!

Your Home ~ The Investment You Can Enjoy!!

WINNER OF EP HENRY'S 2013  CONTRACTOR'S  CHOICE AWARD

FOR PROJECTS OVER $25k.

Need Financing? 

Logos are linked to each of their websites.

Independently Owned

Not Affiliated With Clean Cut Pavers & Pools

Check out our interview on Delmarva Life!

Contact us today for 

your free estimate!

(302) 645-1922

e-mail:  kathy@cleancutpavers.com

Office Location & Mailing Address:

115 Savannah Rd.

Lewes, DE  19958

WINNER OF EP HENRY'S 2014 CONTRACTOR'S CHOICE AWARD

FOR PROJECTS OVER $25k.

Click on the logos below to be linked to each pool manufacturer's website:

Experienced Paver Installers with a valid driver's license & a good driving record.

CDL Driver with a valid CDL driver's license, medical card & a good driving record.

Paver Maintenance Technician with a valid driver's license & a good driving record. Applicants for this position must speak English  & enjoy speaking with customers.  Primary       job duties would be to clean, re-sand and    

seal pavers. 

Stop by our office Monday - Friday between 8am & 4pm to fill out an application, or call      us with your mailing address so we can mail one to you.

If you can dream it, we can build it!

No Job is too large or too small!  We will work within your budget to create an outdoor living space          you will love!  If  you're looking for some major curb appeal, a new paver walkway, porch overlay, step   or driveway will dramatically change the look of your property. We can even make your culvert pipe area look beautiful with a small wall, as shown below.  Another idea would be to add some Curbstone around your flowerbeds or trees. Not only will it look gorgeous, but the curbstone will also prevent your mulch from washing out into the yard. We can also install a stunning outdoor fireplace or fire pit to     keep you warm on those crisp autumn evenings.  If you love to entertain, an outdoor kitchen and/or            bar would make hosting so much more convenient & fun!​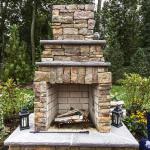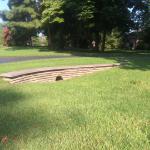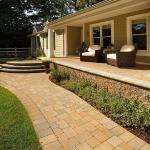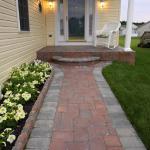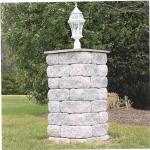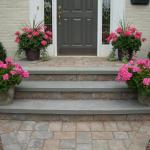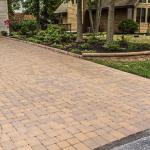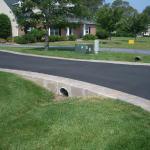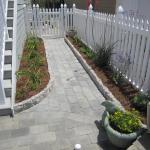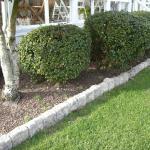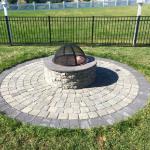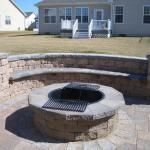 Watch us install Joe Biden's new swimming pool by River Pools & Spas.  Stay tuned for another video showing the next phase of installation!

Haven't You Waited Long Enough?

When we attended the 2020 River Pools Dealer Conference in Virginia, we were presented with their 2019 Design Award for our 3rd story pool display at our office.  We streamed the setting of the pool Live on Facebook, so our followers could see the crane lifting the pool up to the 3rd floor patio and maneuver it into place.  When it was ready for water, the Lewes Fire Department assisted B & S Farms in pumping the water up to the pool with their snorkel truck.  It was quite an event here in our small town!