16192 Coastal Highway, Lewes, DE  19958

(302) 645-1922 - Local * (302) 644-1366 - Fax * (888) 701-PAVE - Toll Free

Email:  debbie@cleancutpavers.com

©2013,Clean Cut Interlocking Pavers & Custom Inground Fiberglass Swimming Pools, All Rights Reserved.

Richard H. Bell III, President

Richard "Rich" Bell, III started Road Site Construction, Inc.  in 1995, when he was just 12 years old.  Rich had big dreams of becoming the biggest and BEST road construction company on the Delmarva Peninsula!  Since it was hard for him to build highways at such a young age, he found his niche in landscaping.  Clean Cut Lawn & Garden LLC was created in 1999 to more accurately reflect the direction he wanted to take.  As a 10th grader, he had several employees working for him before he even had a driver's license.  After school, one of his employees would pick him up and take him to his first job of the day. 

In November 2000, one of his loyal customers asked him if he could install a paver driveway.  Because Rich has proven himself to be so meticulous and conscientious on his landscaping job, this customer had faith that Rich would do an outstanding job, even though he had never installed pavers before.  The paver driveway turned out beautiful, the customer was extremely happy, and Rich found a new passion.  He enrolled in and completed the necessary courses to become the youngest ICPI Certified Paver Installer.  Then he invested in the necessary tools & equipment and started installing pavers in Sussex county. 

Thanks to the excellent quality of his work, Rich has completed hundreds of patios, walkways, driveways and fire pits in residential homes in Delaware. His company also installs commercial paver applications. He was selected to install all the pavers in the Lewes Second Street Rehabilitation Project including over 30,000 square feet of sidewalks, crosswalks and Belgian block edging. He also installed most of the landscaping and pavers in Lewes Canal Front Park.

The Overfalls Foundation in Lewes knew the quality of Clean Cut's work and selected them to create the complete infrastructure there including grading, Storm Water Management, stone walkways, Belgium curb stone, the Wall of Recognition, the entrance to the ship itself and the most popular design feature, the18' diameter Compass Rose in pavers.

In late 2010, Rich decided to expand his business once again by offering Leisure in-ground fiberglass swimming pools.  Over the years, he had heard countless complaints about what a hassle it was to have a swimming pool installed.  He took all of those complaints into consideration and decided to offer all-inclusive swimming pool packages so homeowners could have one contractor take care of it all.  Offering the best fiberglass swimming pool on the market and providing a hassle-free experience for the homeowner has been a winning combination!

Always on the look out for new opportunities, Rich has been an inspiration to those who know him.  He currently resides in Lewes and enjoys spending time with his children.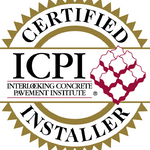 Our General Sales Manager, Doug Arcos, has a motto, "QUALITY IS NOT EXPENSIVE, IT'S  PRICELESS!"  

Douglas Brian Arcos was born in Houston, Texas.  He fluently speaks English and Spanish.  He moved to Ocean View, Delaware in 2004, with his lovely wife Beverly.  Doug and Beverly have been married for 20 years and have nine grandchildren!  

Doug earned his Bachelor's Degree from American University.  He has an outstanding 33 years of experience in the swimming pool business!  Doug started in the pool industry back in 1980 with Anthony Pool.  In 1991, he received Salesman of the Year Award from Anthony Pool.  And in 1994, he received the Phil Anthony Pool of the Year Award.  Doug then made the front cover of Coastal Style Magazine in 2009! 

We welcomed Doug aboard as Clean Cut's General Sales Manager in 2010. Since then, he has completed the Leisure Pool's "Top-Gun" training program, and completed the ICPI course!  Doug has been an amazing addition to our great team, here at Clean Cut!  Call Doug anytime for questions, comments or to set up an appointment so he can start designing your back yard escape!

Our entire staff is always hard working and dedicated to making your project reflect their best and most beautiful work!  See some of our "work in progress photos" below.

Doug Arcos, General Sales Manager

* * * * * * * * * * * * * * * * * * * * * * * * * * * * * * * *